By
John Mishefske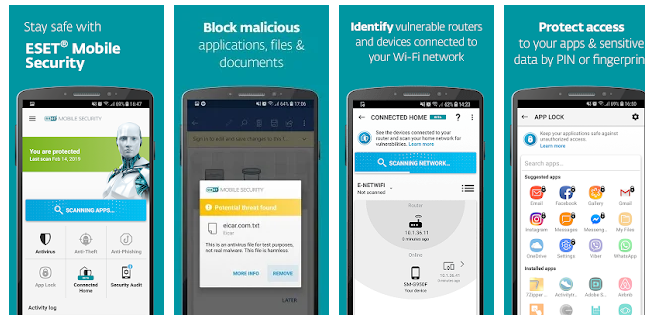 ESET Mobile Security is an antivirus, anti-theft and remote control app for Android devices. It comes with a powerful cloud-powered antivirus which scans each app or file you download for malware and enables you to customize its settings. For example, you can trigger a device scan each time you plug in your smartphone or tablet for a recharge or schedule it to run at a specific time of day.
If you ever had the misfortune to look for a missing device, you know that reuniting with it might be a tall order.
Imagine that you have returned from a walk just to find that you've lost your smartphone. Using my.eset.com, you can track the device's location, get photos from its surroundings, and if you are around remotely trigger a loud siren, even if it is in silent mode. If your worst fears are confirmed and your device is gone irretrievably, you can still wipe its data clean remotely to make sure it stays private.
Should you lose your device, without being aware of it, Proactive Anti-Theft automatically takes preventive steps, which might help you retrieve it later.
If your device hits critical battery levels, its last location is automatically sent to your account on my.eset.com.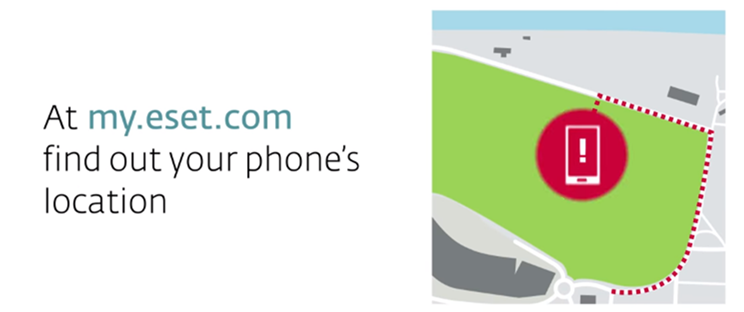 The Proactive Anti-Theft gets also activated if a wrong PIN/pattern is entered, or when an unauthorized SIM card is inserted.
If this happens, the feature automatically locks the device, starts tracking its location and sends camera photos of its surroundings to user's account on my.eset.com web interface. It then sends you an e-mail notification to keep you up to speed.
This all-in-one security runs silently in the background and offers a variety of additional security tools on top of cloud-powered antivirus and Proactive Anti-Theft all designed to protect your device and privacy.
The ESET Mobile Security app is available on Google Play Store. Ditch your security worries − try the latest ESET Mobile Security, no commitment. A single license protects up to 5 devices connected to the same Google account.